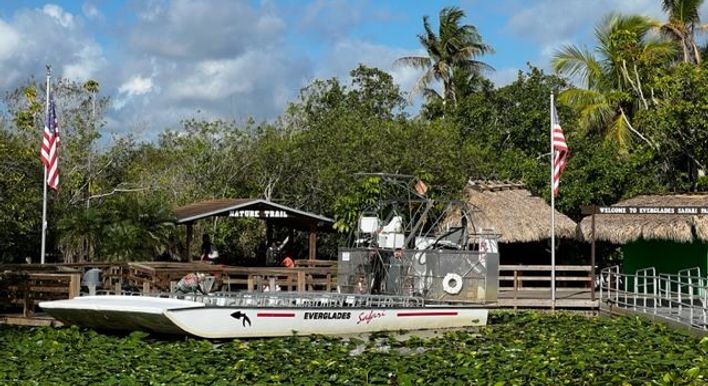 Travel deep into Everglades National Park, where you'll go to one of the best-rated Everglades Safari attractions.
This park is located in a native Indian reserve, where the Miccosukee tribe inhabits. This swampy area was also designated a world heritage site by UNESCO in 1979 and it is also a biosphere reserve because of its ecosystem and water reserves.
On our way to the Park, you will get to witness firsthand the importance this area brings to Miami and surrounding cities. Once you arrive at the park, you will take the next departing GROUP airboat where you will enjoy 40 minutes to 1-hour ride (approx) followed by an educational alligator show of about 25 minutes.